[RIP Choux]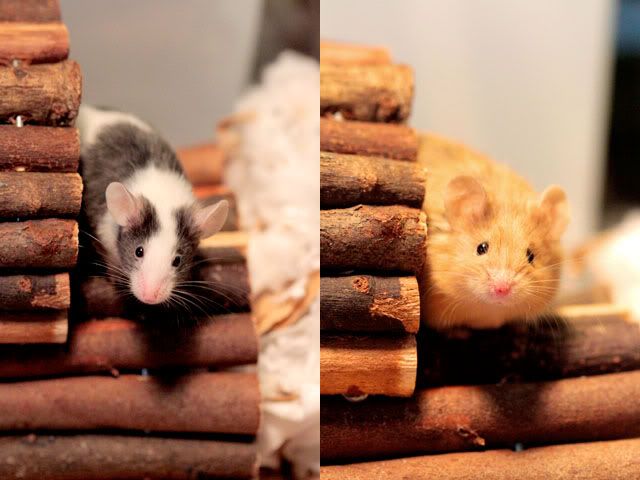 The average life span of a mouse is about 2-3 years. On the rare occasion some small animals can live up to 4-5 years. When Jo Jo had Teddy, he lived to be around 3 which was quite a long time for a hamster to live when all it did was sit around all day and sleep.
I had a day off today so I got to chill with Choux Choux for a bit before she felt it was the right time. Instead of sleeping in the house where she and Moo Moo used to, she's been huddling by the tank heater on the other side for the last few weeks to keep warm. I made her a little bed of cotton balls to keep her warm and she's been eating bread at night time.
She had climbed up the ladder in her tank this morning when I got up which she hasn't done in a while as she's been quite frail. I picked her out of the tank this morning to go visit Jo Jo then she spent the rest of the day in her cotton ball patch.
Before bringing Pepper out on a walk today I noticed she had left her cotton ball patch and was making her way to her big house on the other side of the tank which was odd as she hasn't gone in there in ages either. I didn't think too much of it then.
Looks like she had just been looking for a place to lay comfortably before her time came.
Moo Moo lived a year and a half. Choux Choux lived to be 2.
Posted by jme at March 20, 2012 3:55 PM