[Flogging Molly!!!!!]
All of us met at school on Friday (a very wet Friday). We made our way downtown and splashed out way through puddles to get to the Commodore Ballroom for Flogging Molly!!!!
Stopped for Megabite then stood for an hour in the rain to wait for the doors to open.

I wasn't sure how large the venue would be and if it was going to be super packed having not ever been to a real concert before. Warped Tour didn't really count since it was a huge venue.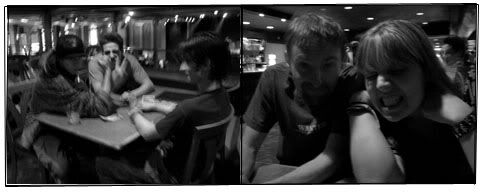 I've never really been one for clubs. Well.. I've only ever been to one club (Gossip) and the scene just wasn't that great at all. I guess it's a different sort of people. People who go to clubs like gossip seem to be the type to dress up in all black and really it's formal but the type of dancing they do is kinda dirty and just not a real turn on at all. The people at Flogging Molly may not be all dressed up but it's just a different group of people. I'd say it'd be the complete opposite of hip hop and rap clubs. Way better! :D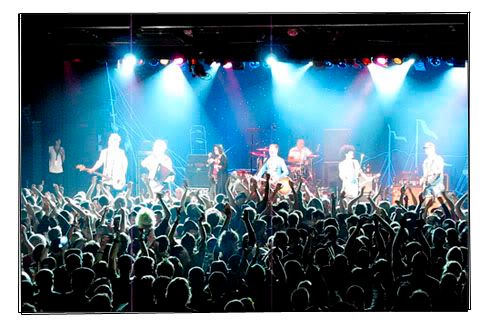 We sat up on the balcony originally but near the end of the concert everyone was dying to get out in the crowd by the mosh pit. Their music's just soooo catchy! I guess I have nothing to compare this concert to but it's definitely staying at the top of the list. :)
Posted by jme at
6:57 PM
|
Comments (0)