[LARPegaverse]
A few months back while still working at the cafe, a co-worker had asked if I wanted to be part of a game production. They wanted to incorporate film with their rpg as cut scenes which I thought was pretty cool. I started all the paperwork and organized all that had to be done on the film side but soon found that I wasn't able to really be there for any of the shooting due to work. :( The second time I went in to school to help out with some editing I ended up having to organize for 3 hours which took away from my editing time so unfortunately I once again couldn't be of too much help.
On Saturday I attended the presentation of the almost finished product which was pretty neat to see. We got to see the actual game in play as well as all the live action scenes which were quite funny.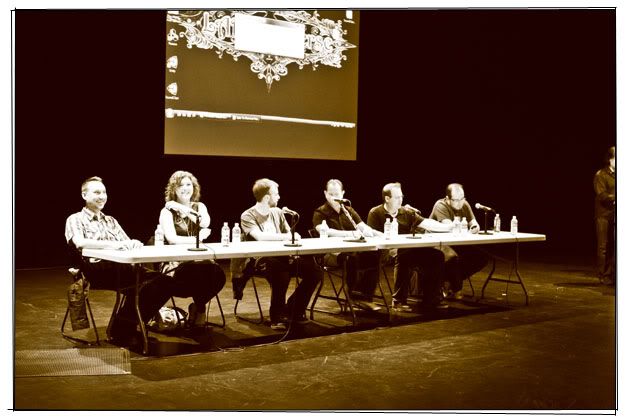 There was lots of beer and lots of mingling happening as well as game playing. All in all a good presentation which ended with a panel discussion with industry peeps who were invited to the show.
Posted by jme at
9:56 PM
|
Comments (0)