[Jason and Jamie's Epic Photoshoot]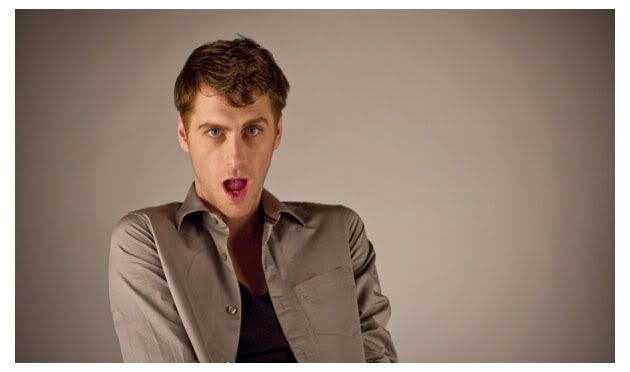 A co-worker of mine rents out a studio with 2 other people on a monthly basis and over my 3 day break, we planned a photoshoot. :) It's been a looong time since I've done a studio set up and the last 2 times didn't count really as our gear was more for video rather than photos.
At first I didn't think many people would show up as it was in the day time on a Friday. BUT I got lots of replies and soon we had a pretty large group of 2 guys and 4 girls come out! :) Good thing there were 2 photographers or it would have been hectic!
I'd met one of the models on the way there and happened to bump into my co-worker as well so we decided to just follow him. Before getting to the studio we had to make a detour to pick up some props and on the way out of the skytrain we were involved in a rather awkward situation. On the way up the escalator, co-worker at the very front, followed by an elderly man who was talking on his cell phone, then model, then me, who was also talking on my cell phone to another model. It takes about 30 seconds to get up the escalator and in those 30, the elderly man fainted, fell backwards onto model who happened to be carrying a bag with a bowl of piping hot chicken noodle soup which was crushed between his leg and the elderly mans face. Elderly man is still holding the cell phone to his ear. While this is happening, I'm trying to explain to another model how to get to the location while freaking out at this happening right in front of me. My hands were tied as I was carrying 2 bags of soup as well as props, my cell phone AND my giant bag of gear. Within seconds we're all caught up at the top of the escalator which WILL NOT STOP FOR YOU and fumble into a big pile of chaos. I throw my cell phone trying to brace myself upon reaching the top. When we finally get the elderly man back up on his feet, his face........ is just.. covered.. in soup..... Model goes "You have a ... *points at glasses*... noodle..". I finally get my cell phone back and trying oh so hard not to laugh while not completely understanding WHAT actually happened up there. Poor guy was just covered in soup. :S! Then one of the guys helping him up made a comment, "Chicken noodle soup... Good for the Soul... Not for the face" . Oh my. :)
Despite the hustle and bustle prepping for everything and having been in that awkwardly funny situation at the skytrain station, our shoot turned out to be a success. We had 1 transmitter and 2 receivers for our flashes which we took turns using for our own set ups. It worked out well with the timing of outfits and hair & make up too. :) I got to use a bunch of different lenses that co-worker had which was awesome! :D My list of things to get is growing ever so quickly I'm really going to have to find more work to pay this all off!!!
I'm really excited to go through all the photos and start some editing. After seeing how everything can be set up at this shoot, I have a far better understanding of lighting, easy set ups and OH.. posing people... the hardest thing to do ever! Well.. here's a sneak peak of what we did. More to come soon!
Posted by jme at
11:28 PM
|
Comments (0)